ERP Software for Small Businesses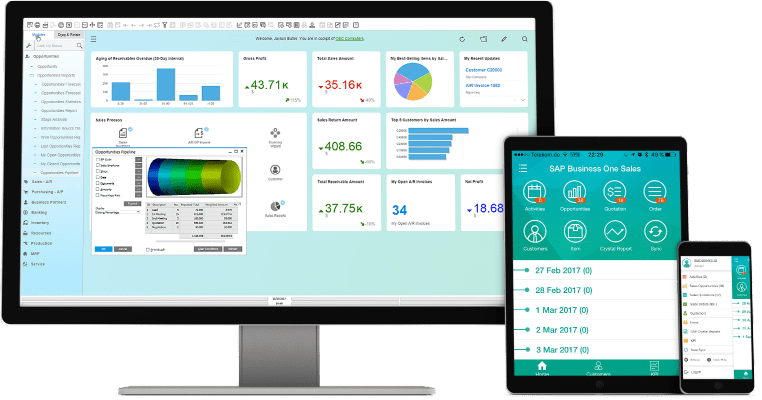 What is SAP Business One?  
This article discusses the history of Business one, the target market it addresses, and the types of functional areas and features it handles.  Find out here why SAP Business One was created for your business. Find out why over 40,000 businesses already use SAP Business One.
SAP Business One
Increase control over your small business with software designed to grow with you. Streamline key processes, gain greater insight into your business, and make decisions based on real-time information – so you can drive profitable growth.
On-premise or cloud deployment
Integrated business intelligence
Integration with the SAP HANA platform
Quick deployment
 Learn how the Clients First SAP Business One Support team can help your company with new installations, upgrades and consulting services . Find out about our help desk staff and how our Gold SAP Business One Partner status allows us to bring the best consultants right to your screen.
Read about our SAP Business One Consulting services and how that will help ensure that your implementation of SAP Business One gets completed on time, on budget, and with the expected functionality you desire. Let our SAP Consulting Services allow you to maximize your investment in the Business One solution.