Paving your way to the intelligent enterprise
Built for the cloud
SAP Analytics Cloud lays the foundation for fast, modular use, and can grow alongside your business. As a true cloud solution, SAP Analytics Cloud is convenient, secure, and scales to meet the needs of businesses of any size.
Built for business
SAP is a market leader with over 40 years of enterprise software experience. As a business-first application, SAP Analytics Cloud understands business semantics and supports intelligent use of cross-organizational data.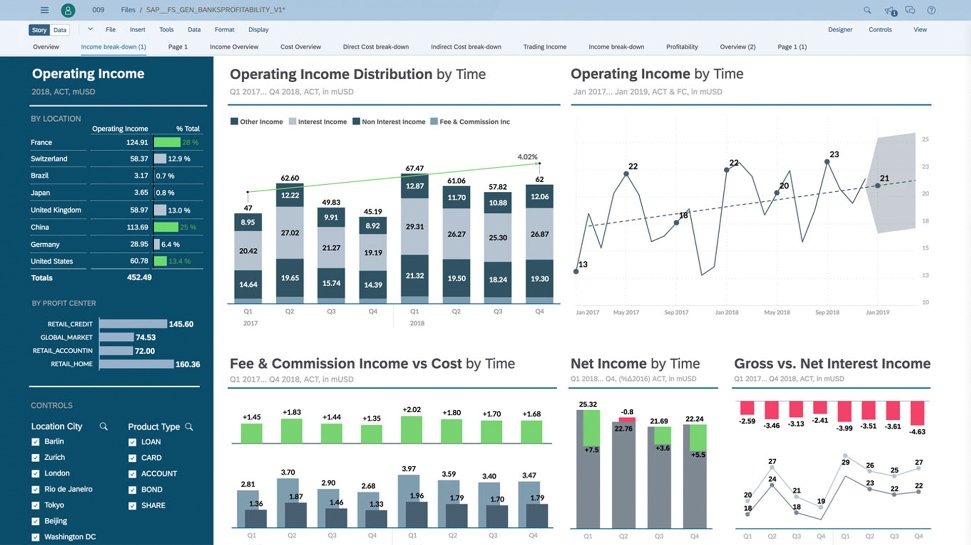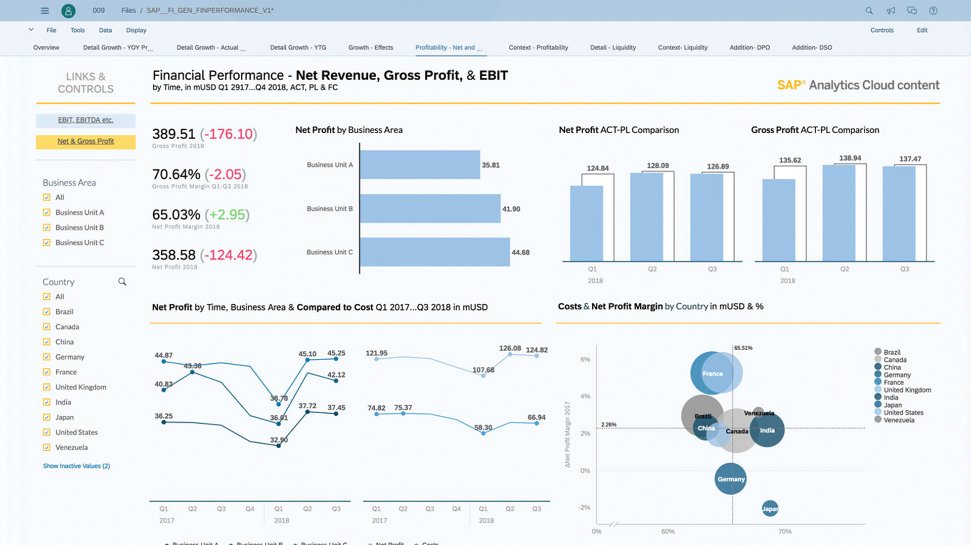 Discover more
SAP Analytics Cloud enables analysts to create dynamic visual stories based on your key business areas with trusted data that is managed by IT.
Make better decisions by interacting with visualizations, drilling down for more detailed information, and answering business questions on the fly.
Your sourced data, simplified
SAP Analytics Cloud seamlessly integrates with your data and planning solutions to simplify your analytics landscape. Connect to data from multiple different sources and visually analyze your information to see the full picture of your business and make better-informed decisions.
Streamline and simplify
Drive better business outcomes with collaborative enterprise planning in one simple cloud solution. By aligning strategic, financial, and operational planning in SAP Analytics Cloud, organizations gain full alignment across all business areas.
Bringing all analytics together
Use the advanced features in SAP Analytics Cloud to leverage your existing cloud and on-premise data solutions. Constant innovation in business intelligence, predictive, and planning provides an ideal hybrid analytics solution for your business.